Improving The Health and Functional Status of Institutionalized Older Adults Through The Nurse, Caregiver, and Older-Adults Partnership Model (Miradasia)
10.7454/jki.v22i2.924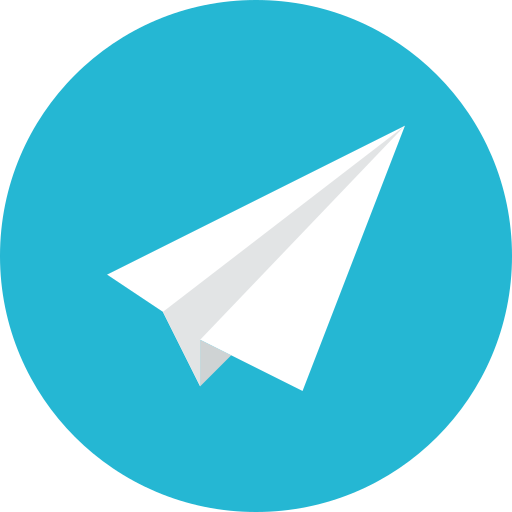 |
Abstract views:
1034
|
PDF views:
695
Abstract
Health and functional status are standard measurements in older adult's services that showed physical and mental condition. However, institutionalized older adults with several adjustments and their limited source might cause compromised health and functional status. The quasi-experimental study aimed to investigate the effect of MiRaDaSia (nurses and caregivers joined the partnership model) on health and functional status among institutionalized older adults in Jakarta. It included 106 participants as intervention groups and 106 participants as control groups, who selected by multistage random sampling. We used the SF-12 and Barthel index to measure older-adults health and functional status. MiRaDaSia model was implemented for twelve weeks. Generally, there has been an increase in the mean of health and functional status after the intervention. There were significant improvements in functional condition between each group (p=0,001); however, mean difference oh health status show the significant increase only on six weeks following the intervention. MiRaDaSia can be implemented as a practical model to enhance services among institutionalized older-adults by professional's staff as it encourages partnership among the nurse, caregiver, and the institutionalized older-adults. Future research may consider the effectiveness of the model in private institutional, with widening variation of older adults and caregivers' characteristics as well as the different working environment of the institution.

Keywords: caregiver, health status, functional status, institutionalized older-adult, older-adults, MiRaDaSia.
Abstrak
Model Kemitraan Perawat, Caregiver, dan Lansia (Miradasia) Dalam Meningkatkan Status Kesehatan Dan Fungsional Lansia di Panti. Status kesehatan dan fungsional merupakan pengukuran standar yang harus dilakukan dalam menilai pelayanan kesehatan lansia yang meliputi pengkajian sampai evaluasi. Kedua pengukuran tersebut pada akhirnya menggambarkan kondisi fisik dan mental lansia. Namun, kondisi lansia yang  berada di panti dengan berbagai permasalahan kesehatan dan keterbatasan sumber daya dapat menimbulkan gangguan pada status kesehatan dan fungsional lansia. Penelitian ini bertujuan untuk mengetahui pengaruh pelaksanaan model praktik Kemitraan antara perawat, caregiver,  dan lansia (MiRaDaSia) terhadap status kesehatan dan fungsional pada lansia yang tinggal di panti wilayah Jakarta. Penelitian dengan desain quasi-eksperimental melibatkan 2 kelompok yang terbagi menjadi 106 partisipan di kelompok intervensi serta 106 partisipan di kelompol kontrol. Pemilihan sampel dilakukan melalui multistage random sampling dengan alat pengukuran berupa SF-12 dan Barthel index untuk melihat staus kesehatan dan fungsional lansia. Model praktik keperawatan MiRaDaSia diimplementasikan selama 12 minggu pada kelompok intervensi. Secara umum, hasil penelitian menunjukkan bahwa terdapat peningkatan status kesehatan maupun fungsional status setelah intervensi model MiRaDaSia. Status fungsional secara signifikan mengalami peningkatan antara kelompok perlakuan (p=0,001) namun, beda reratastatus kesahatan menunjukkan peningkatan signifikan pada pengukuran 6 minggu setelah intervensi. terdapat peningkatan rerata status kesehatan setelah intervensi. Status kesehatan dan fungsional pada lansia dipengaruhi Model praktik keperawatan MiRaDaSia dapat diimplementasikan sebagai model praktik untuk meningkatkan pelayanan lansia oleh petugas maupuun tenaga profesional pada setting panti, karena memberikan penguatan pada kemitraan antara perawat, caregiver, dan lansia. Penelitian yang akan datang sebaiknya perlu mempertimbangkan penerapan model prakting di setting panti swasta, dengan variasi karakteristik lansia dan caregiver yang lebih banyak maupun lingkungan kerja institusi, untuk mengetahui lebih jauh tentang efektivitas model.

Kata kunci: caregiver, lansia, lansia di panti, MiRaDaSia, status fungsional, status kesehatan
Keywords
caregiver; older adults; health status; functional status; gerontological nursing
References
Agrawal, S. (2012). Effect of living arrangement on the health status of older adults in India: Findings from a national cross sectional survey. Journal of Aging & Social Policy, 8(1), 87-101. https://doi.org/10.1080/17441730.2012.646842.
Allender, J. A., Rector, C. L., & Warner, K. D. (2014). Community health nursing : promoting and protecting the public's health (8th Ed). Philadelphia, USA: Wolters Kluwer Health/Lippincott Williams & Wilkins.
Arango, D.C., Cardona, A.S., Duque, M.G., Cardona, A.S., & Sierra, S.M.C. (2016). Health status of older adults persons of Antioquia, Colombia. Revista Brasileira de Geriatria e Gerontologia, 19(1), 71-86. http://dx.doi.org/10.1590/1809-9823.2016.14199.
Asih, D.R. (2015). Hubungan karakteristik dan tingkat kognitif dengan tingkat kemandirian pada lansia di panti sosial tresna werdha DKI Jakarta (Skripsi, Universitas Indonesia). Depok: Universitas Indonesia.
Badan Pusat Statistik (BPS). (2014). Survei Sosial Ekonomi Nasional 2014. Jakarta: Sub Direktorat Statistik Rumah Tangga - Badan Pusat Statistik.
Bang, K.S., Tak, S.H., Oh, J., Yi, J., Yu, S.Y., & Trung, T.Q. (2017). Health status and the demand for Healthcare among the older adults in the Rural Quoc-Oai District of Hanoi in Vietnam. BioMed Research International, 2017. https://doi.org/10.1155/2017/4830968.
Chao, J., Xie, W., Yang, Y., Liu, H., Jiang, L., & Liu, P. (2013). The effect of integrated health management model on the satisfaction among Chinese elderly. Archives of Gerontology and Geriatrics, 57(1), 27-31. https://doi.org/10.1016/j.archger.2013.01.003.
De Belvis, A.G., Avolio, M., Sicuro, L., Rosano, A., Latini, E., Damiani, G., & Ricciardi, W. (2008). Social relationships and HRQL: A cross-sectional survey among older Italian adults. BMC Public Health, 8(1), 348. https://doi.org/10.1186/1471-2458-8-348.
Dewi, F.K., & Wati, D.N.K. (2014). Status Nutrisi Lanjut Usia Di Panti Sosial Di Pengaruhi oleh status oral health (Theses Undergraduate, Nursing Study Program). Jakarta: Universitas Indonesia. Retrieved from http://lib.ui.ac.id/naskahringkas/2016-06/S55300-Fitria%20Kusuma%20Dewi
Kementerian Kesehatan RI. (2016). Situasi Lanjut Usia (Lansia) di Indonesia. Retrieved from: http://www.depkes.go.id/resources/download/pusdatin/infodatin/infodatin%20lansia%202016.pdf.
Fulton, D.S. (2014). Health Status and Health Literacy in Older Adults. United State: Proques LLC.
Kementerian Sosial RI. (2004). Keputusan Menteri Sosial No.50/HUK. Retrieved from: http://kemsos.go.id/modules.php?name=glosariumkesos&letter=p
Maryam, R.S., Rosidawati, Riasmini, N.M., & Suryati, E.S. (2012). Beban keluarga merawat lansia dapat memicu tindakan kekerasan dan penelantaran terhadap lansia. Jurnal Keperawatan Indonesia, 15(3), 143-150. doi: 10.7454/jki.v15i3.2.
Miller, C.A. (2012). Nursing For Wellness in Older Adult: Theory And Practice (6th Ed). Philadelphia: Lippincott Williams & Wilkins.
Milte, C.W, Ruth, L., Mary, L., Emily, K., & Billingsley, R.J. (2013). How important is health status in defining quality of life for older people? an exploratory study of the views of older south Australians. Applied Health Economics and Health Policy, 12(1), 73-84. doi:12. 10.1007/s40258-013-0068-3.
Park, J.M. (2014). Health status and health services utilization in older adults Koreans. Journal of Intellectual Disability Research, 46(4), 287-298. doi: 10.1186/s12939-014-0073-7.
Riasmini, N.M., Kamso, S., Sahar, J., & Prasetyo, S. (2013). The effectiveness of independent family group model to reduce caregiver burden and improve the caregiver ability on providing care for elder person in community. IOSR Journal of Nursing and Health Science, 1(5), 57-64. doi: 10.9790/1959-0155764.
Sahar, J., Courtney, M., & Edwards, H. (2003). Improvement of family carers' knowledge, skills and attitudes in caring for older people following the implementation of a Family Carers' Training Program in the community in Indonesia. International journal of nursing practice, 9(4), 246-254. https://doi.org/10.1046/j.1440-172X.2003.00428.x
Sharma, D., Parashar, A., & Mazta S.R. (2014). Functional status and its predictor among older adults population in a hilly state of North India. International Journal of Health & Allied Sciences, 3(3), 159-163 doi: 10.4103/2278-344X.138593.
Schoon, P.M., Garcia, C., & Schaffer, M. (2011). Preparing Nursing Students for PHN Practice in the 21st Century. Retrieved from: https://apha.confex.com/apha/139am/webprogram/Handout/Paper247590/Schoon,%20Garcia,%20Schaffer,%20Preparing%20Students%20PHN,%20APHA,%2011.pptx.
Sulander, T., Pohjolainen, P., & Karvinen, E. (2012). Self-rated health (SRH) and socioeconomic position (SEP) among urban home-dwelling older adults. Archives of Gerontology and Geriatrics, 54(1), 117-120.
Ware, J.E., Kosinski, M., Turner-Bowker, D.M., & Gandek, B. (2009). User's manual for the SF-12v2 health survey (with a supplement documenting SF-12 health survey). Lincoln, RI: QualityMetric Incorporated.
Wensing, M., Vingerhoets, E., & Grol, R. (2001). Functional status, health problems, age and comorbidity in primary care patients. Quality of Life Research, 10(2), 141-148. https://doi.org/10.1023/A:1016705615207.
Widhana, D.H. (Desember 2016). Menjadi Berarti Meski Hidup dari Panti ke Panti. Retrieved from https://tirto.id/menjadi-berarti-meski-hidup-dari-panti-ke-panti-b7Xc.
World Health Organization. (2016). Global Reports on Diabetes: Executive Summary. Retrieved from: http://apps.who.int/iris/bitstream/10665/204874/1/WHO_NMH_NVI_16.3_eng.pdf.
Refbacks
There are currently no refbacks.