Job Demands–Resources Model Affects the Performance of Associate Nurses in Hospital
10.7454/jki.v23i2.1132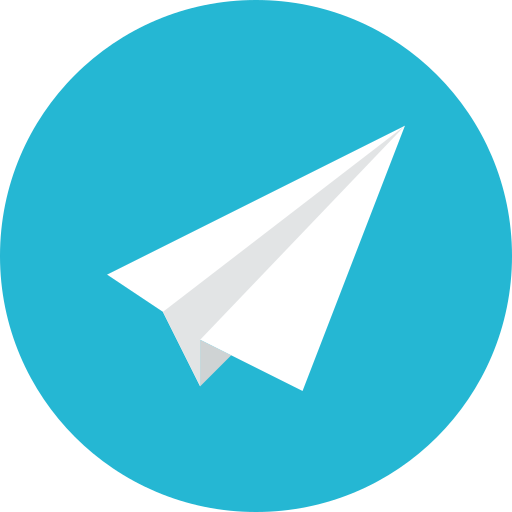 |
Abstract views:
625
|
PDF views:
554
Abstract
Low nurses' performance is related with increased job demands and unprofessional job resources. This cross-sectional study aimed to analyze the effects of the job demands–resources model on the performance of associate nurses. The study population was composed of 126 nurses randomly selected. Data were analyzed using the multiple linear regression test. The results showed that job demands and job resources significantly affected the performance of associate nurses. A moderate or heavy level of job demands supported with good job resources will have a positive effect on nurse motivation; thus, nurse's performance remains good. Job demands must be balanced with job resources, which is important in formulating an organizational policy model that contributes to improving nurse performance.
Abstrak
Model Tuntutan-Sumber Daya Pekerjaan Memengaruhi Kinerja Perawat Pelaksana di Rumah Sakit. Kurangnya kinerja perawat berkaitan dengan tuntutan pekerjaan yang meningkat dan sumber daya pekerjaan yang tidak profesional. Penelitian ini bertujuan untuk menganalisis pengaruh job demands-resources model terhadap kinerja perawat pelaksana dengan menggunakan cross-sectional. Sampel dalam penelitian ini sebanyak 126 perawat ruangan rawat inap dan menggunakan teknik simple random sampling. Analisis dilakukan menggunakan persamaan regresi linier berganda. Hasil penelitian menunjukkan bahwa job demands-resources model berpengaruh terhadap kinerja perawat pelaksana. Tuntutan pekerjaan pada kategori sedang maupun berat namun diimbangi dengan sumber daya pekerjaan yang baik, maka perawat memiliki motivasi yang bersifat positif sehingga kinerja perawat tetap baik. Direkomendasikan pada pihak manajemen agar tuntutan pekerjaan yang diberikan harus diseimbangkan dengan sumber daya pekerjaan sehingga pada akhirnya dapat dirumuskan model kebijakan organisasi yang berkonstribusi dalam meningkatkan kinerja perawat.
Kata Kunci: job demands-resources model, kinerja perawat
Keywords
job demands–resources model; nurse performance
References
Al-Homayan, A.M., Shamsudin, F.M., Subramaniam, C., & Islam, R. (2013). Impacts of job demands on nurses performance working in public hospitals. American Journal of Applied Sciences, 10 (9), 1050–1060. doi: 10.3844/ajassp.2013.1050.1060.
Awases, M.H., Bezuidenhout, M.C., & Roos, J. (2013). Factors affecting the performance of professional nurses in Namibia. Curationis, 36 (1), E1–E8. doi: 10.4102/curationis.v36i1.108.
Bakker, A.B. (2011). An evidence-based model of work engagement. Current Directions in Psychological Science, 20 (4), 265–269. doi: 10.1177/0963721411414534.
Bakker, A.B., & Demerouti, E. (2014). Job demands-resources theory. In P.Y. Chen & C.L. Cooper (Eds.), Wellbeing: A complete reference guide, work and wellbeing. Chichester, England: John Wiley & Sons Ltd.
Bhatti, M.A., Mat, N., & Juhari, A.S. (2018). Effects of job resources factors on nurses job performance (mediating role of work engagement). International Journal of Health Care Quality Assurance, 31 (8), 1000–1013. doi: 10.1108/IJHCQA-07-2017-0129.
Caricati, L., La Sala, R., Marletta, G., Pelosi, G., Ampollini, M., Fabbri, A., … Ricchi, A. (2014). Work climate, work values and professional commitment as predictors of job satisfaction in nurses. Journal of Nursing Management, 22 (8), 984–994. doi: 10.1111/jonm.12079.
Casmiati, C., Fatoni, A., & Haryono, A. T. (2015). Pengaruh job demand dan kecerdasan emosional terhadap kinerja dengan burnout sebagai variabel moderating pada karyawan rumah sakit banyumanik semarang. Journal of Management, 1 (1), 1–12.
Coetzee, S.K., Klopper, H.C., Ellis, S.M., & Aiken, L.H. (2013). A tale of two systems-Nurses practice environment, well being, perceived quality of care and patient safety in private and public hospitals in South Africa: A questionnaire survey. International Journal of Nursing Studies, 50 (2), 162–173. doi: 10.1016/j.ijnurstu.2012.11.002.
Grove, S.K., Gray, J.R., & Burns, N. (2014). Understanding research building an evidence-based practice (4th Ed.). St. Louis, Missouri: Elsevier.
Handayani, S., Fannya, P., & Nazofah, P. (2018). Faktor yang berhubungan dengan kinerja tenaga kesehatan di Rawat INAP RSUD Batusangkar. Jurnal Endurance, 3 (3), 440–448. doi: 10.22216/jen.v3i3.3005.
Jourdain, G., & Chenevert, D. (2010). Job demands-resources, burnout and intention to leave the nursing profession: A questionnaire survey. International Journal of Nursing Studies, 47 (6), 709–722. doi: 10.1016/j.ijnurstu.2009.11.007.
Lestari, W., & Zamralita, Z. (2018). Gambaran Tuntutan pekerjaan (job demands) dan dukungan pekerjaan (job resources) pada pegawai Institusi X DKI Jakarta. Jurnal Muara Ilmu Sosial, Humaniora, dan Seni, 1 (2), 134–143. doi: 10.24912/jmishumsen.v1i2.983.
Montgomery, A., Spanu, F., Baban, A., & Panagopoulou, E. (2015). Job demands, burnout, and engagement among nurses: A multi-level analysis of ORCAB data investigating the moderating effect of teamwork. Burnout Research, 2 (2–3), 71–79. doi: 10.1016/j.burn.2015.06.001.
Muller, M.E., Bezuidenhout, M.C., & Jooste, K. (2011). Healthcare service management. Cape Town: Juta Legal and Academic Publishers.
Onyango, J.W., & Wanyoike, D.M. (2014). Effects of training on employee performance: A survey of health workers in Siaya County, Kenya. European Journal of Material Sciences, 1 (1), 11–15.
Polit, D., & Beck, C. (2014). Essentials of nursing research: Appraising evidence for nursing practice (8th Ed.). Philadelphia: Lippincott Williams & Wilkins.
Rudianti, Y., Handiyani, H., & Sabri, L. (2013). Peningkatan kinerja perawat pelaksana melalui komunikasi organisasi di Ruang Rawat Inap Rumah Sakit. Jurnal Keperawatan Indonesia, 16 (1), 25–32. doi: 10.7454/jki.v16i1.16.
Schaufeli, W.B. (2017). Applying the Job Demands-Resources model: A 'how to' guide to measuring and tackling work engagement and burnout. Organizational Dynamics, 46, 120–132. doi:10.1016/j.orgdyn.2017.04.008.
Taris, T.W., Van Beek, I., & Schaufeli, W.B. (2014). The beauty versus the beast: On the motives of engaged and workaholic employees. In Heavy Work Investment: Its Nature, Sources, Outcomes, and Future Directions (pp. 121–139). New York: Routledge.
Terok, M., Sumarauw, H., & Onseng, S.L. (2015). Hubungan kinerja perawat pelaksana dengan penerapan proses keperawatan di Irina C BLU RSUP Prof Dr. R.D. Kandou Manado. Jurnal Ilmiah Perawat Manado, 4 (1), 55–61.
Refbacks
There are currently no refbacks.